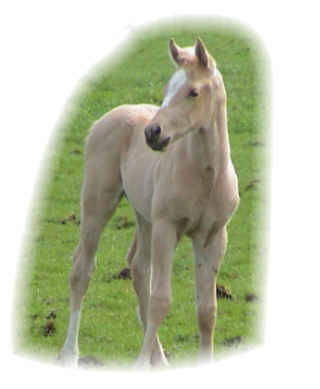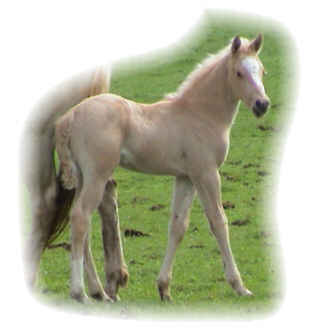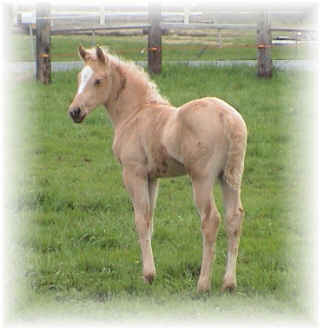 IRISH ACRES is proud to present our 2002 foals.

Some are a little unusual (for us anyway)

as we have added a Paint and a POA broodmare to our band of quality Foundation AQHA mares.

Thanks to everyone who enquired about our 2002 foals for sale.

All have gone on to their new homes now. Several will be headed for the showring in the future.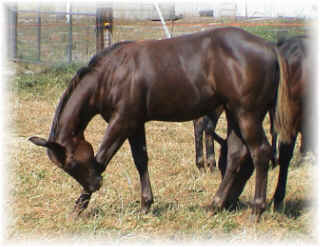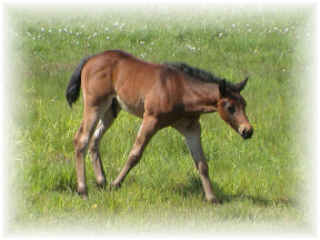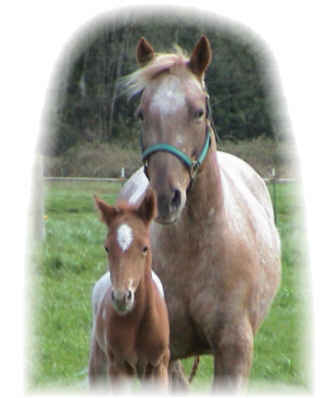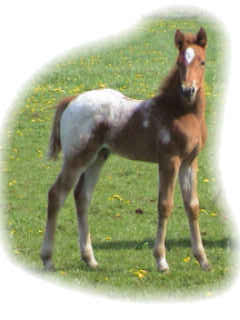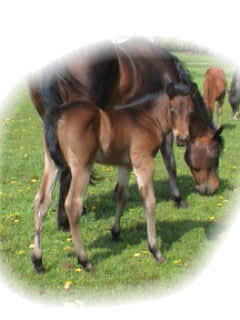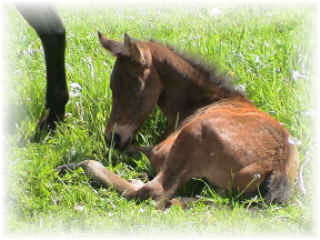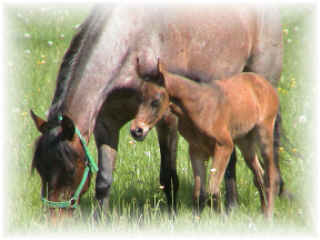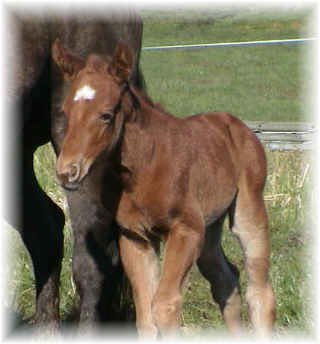 IA BoChex BoomrRang:

3/1/02

Liver Chestnut filly

sire: IA Poco Dun N Spades

dam: Pacific Chex x Mr Kim Bar

FLASH

This knockout filly is shedding out almost black and is going to be as dark as mom.

Grand Ch mare first time shown!!!!!!

all breeds, all ages

IA Hot Scotch Twist: 3/30/02

Palomino BS colt

sire: Hot Rum N Coke (AQHA)

dam: Twist N Away x Fly Away Straw

SOLD

Michael Patten and his son Jeffrey of Bellingham Washington are proud owners of this handsome fella.

"Twist" is now waiting on an April 2003 foal by "Jets Little Dynamo"  black Tobiano APHA reining stallion.

Check out his pictures and pedigree at: "Danny"
IA Mistie's Pistol Trooper: 4/10/01

chestnut and white colt

sire: Docs Pistol Chex (AQHA)

dam: Golds Mistie Acapella x Golds Acapella

SOLD

Thanks to Debbie and Colette Moldenhouer of Bellingham, Wash.  Trooper is to be a Pony Club project and to be shown POA.

IA Spades Poco Trump: 4/20/02

black bay colt

sire: IA Poco Dun N Spades

dam: Sasha Hill x Pauls Scoobydo Bee

IA BluDriftnStardust: 5/16/02

dark brown filly

sire: Blue Driftin Smoke

dam: IA DoBees Stardust x Pauls Scoobydo

SOLD

This little cutie is going to be moving to live with her Auntie "Lady"

Thanks to Linda Kays of Bellingham Washington,

(a very happy repeat customer.)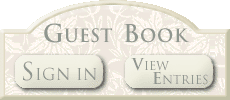 This page was last updated on: December 17, 2005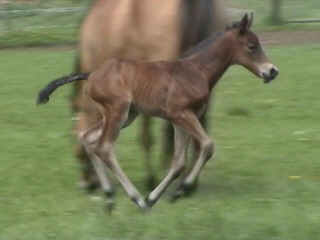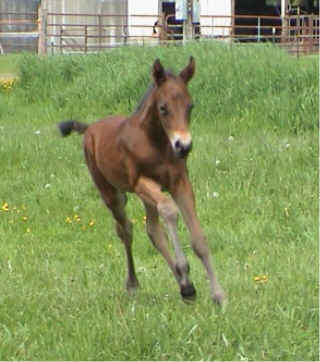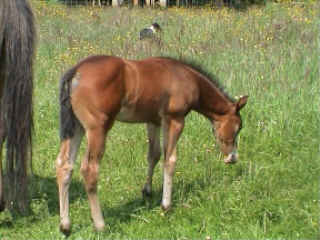 IA My Boots R Rockin  5/25/02

bay filly

sire: Poco Bootjack

dam: Rockin V Kota

This little doll LOVES to run, is

built like a brick outhouse.

Congratulations to Tami Goodwin

of Everson Wash.

BJ is going to be a barrel prospect.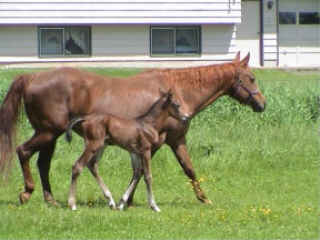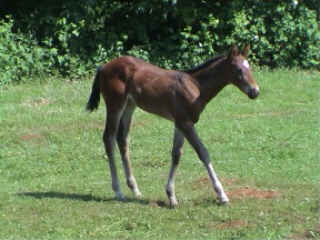 IA Poco Dox Eclipse 5/31/02

bay filly

sire: Poco Bootjack

dam: Dox Double Image

This tall, elegant girl will be moving to BC Canada at weaning.

SOLD with retained breedings

Thanks again to Linda and Kelsey Kays of Bellingham, Wash.

Looking forward to seeing this guy in the showring.