On this page you will find pictures of the 2003 foals.

AND the Puppies....

They are on this page in the order they were born,

newest arrivals at the bottom.

IA Spades Gold Raven pending,

aka: "Cuervo" (which means Raven in Spanish).

blue black colt, born 2/7/03, 95% foundation

sire: IA Poco Dun n Spades x Poco Cherrio

dam: Blondys Gold Lady x The Unbeatable Star

IA Chec My Booty pending,

aka: Nike'

dun filly (roaning like mom), born 3/27/03, 97% foundation

sire: Poco Bootjack x Poco Cherrio

dam: IA Lucera del Alba x Pauls Scoobydo Bee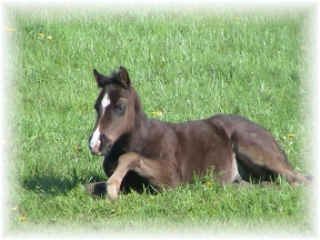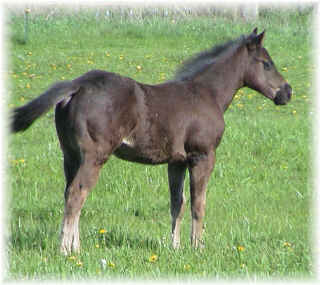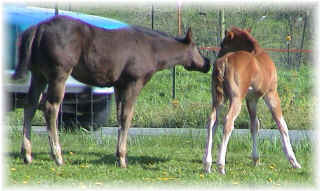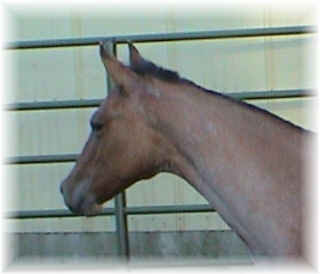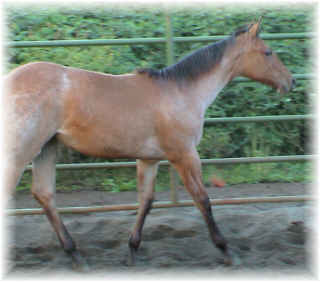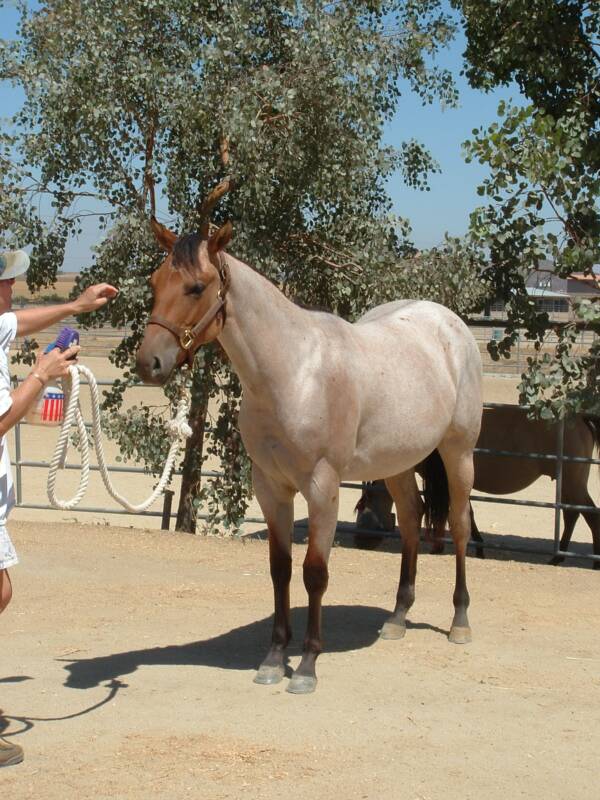 Several of these show quality foals are for sale. A deposit will hold your choice till weaning time.

call or email us about our terms or possible payments.

360-966-4677

email: Keranaho@att.net

This page was last updated on: December 17, 2005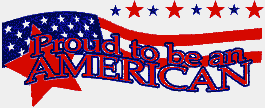 Puppies have arrived !!!!

Our spring litter of Australian Shepherd puppies is here,

3 females and 4 males born April 13th.

2 black tri, 2 red tri, 2 blue merles and one red merle,

more puppy photos at bottom of this page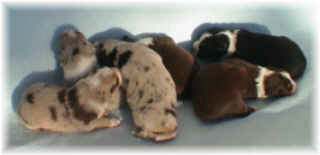 IA Poco Sequoia: pending,

aka: Spec, (it really is a white spot.)

chestnut colt, born 4/19/03, 97% foundation

sire: CE Pocos Last Chance x Poco Ojos Grande

dam: Pocos Black Velvet x Poco Fact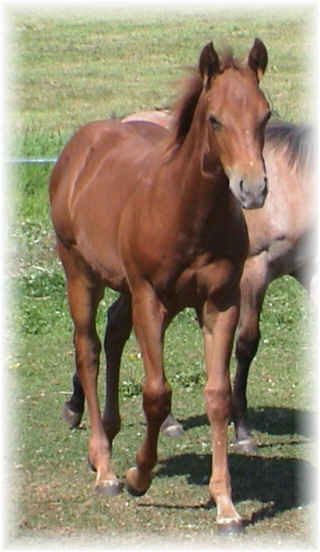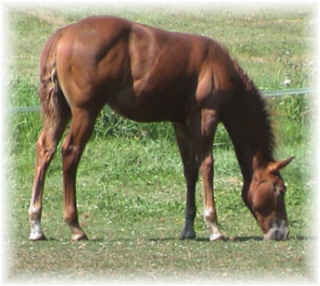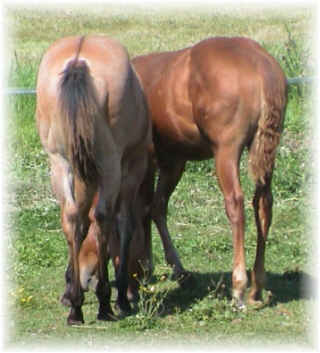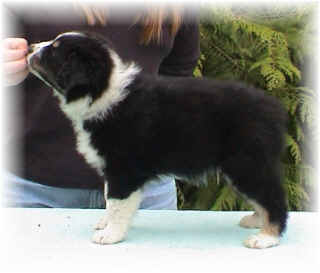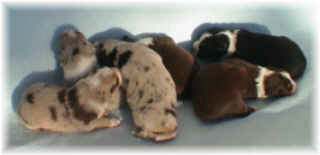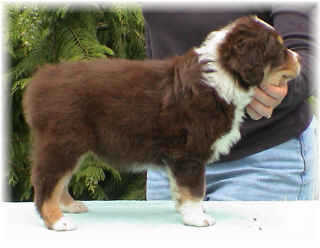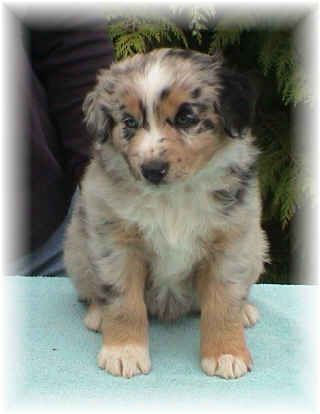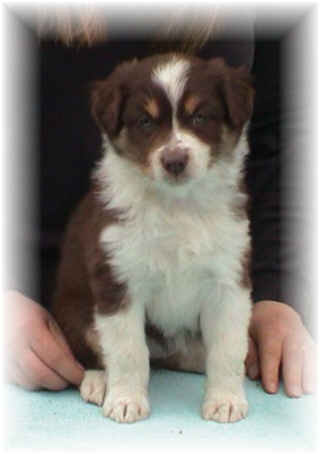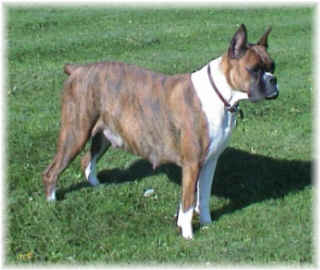 KC's puppies arrived on April 29th

6, ALL girls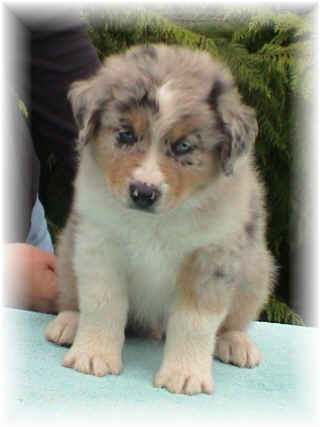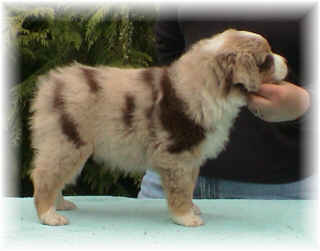 Here they are 6 weeks old.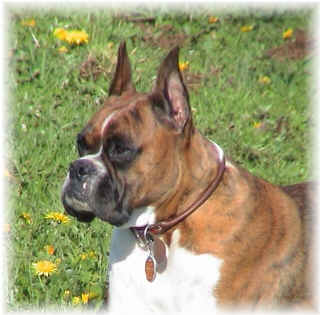 see 4 week old pictures of KC's puppies at the bottom of the page.

IA Jets Twistn Dynamo: pending

aka: "Dido"

black/white tobiano colt, born 5/5/03

sire: Jets Little Dynamo x Titans Jets

dam: Twist N Away x Fly Away Straw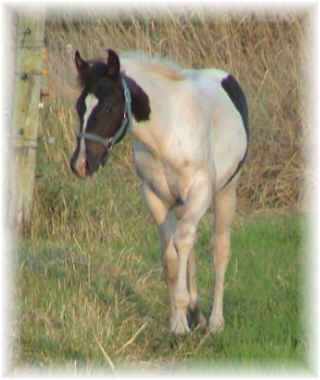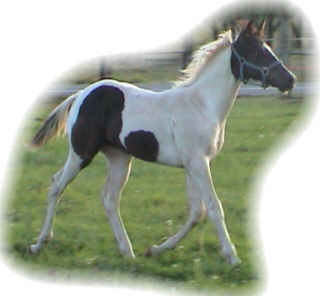 photos at 4 months

sire has completed APHA Superior Reining title, with points in working cowhorse, heading and heeling.

dam has produced money earning barrel horse.

This colt is going to make close to 16 hands. Super athletic.

"BuckWheat"

dun colt, born 5/6/03

Sire: SGT Poco Pico Kidd x Poco Cherrio

Dam: Boxaro Elaina Tong x Poco Tong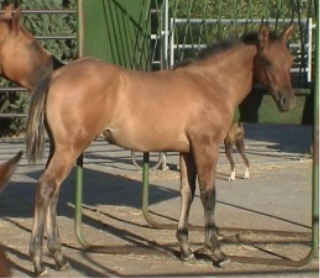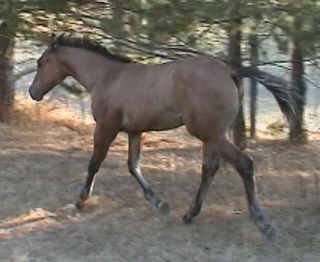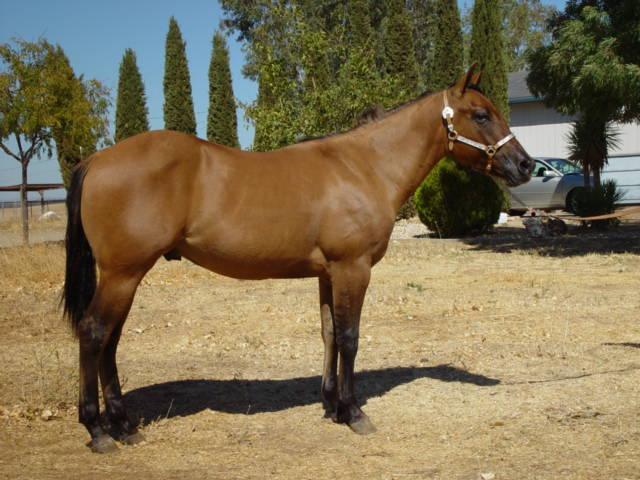 SRMT Calla Lilly:

"Callie"

bay filly, born 5/20/03

Sire: Poco Bootjack x Poco Cherrio

Dam: IA Snipparoo Bee x Pauls Scoobydo Bee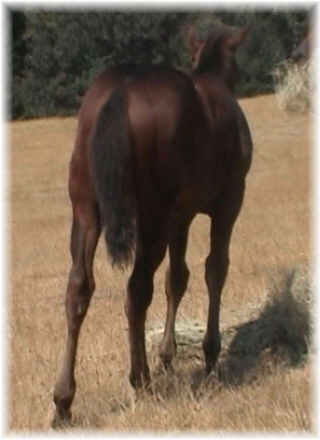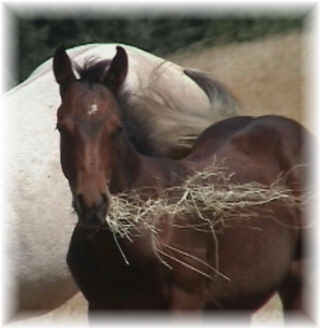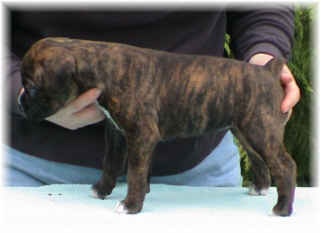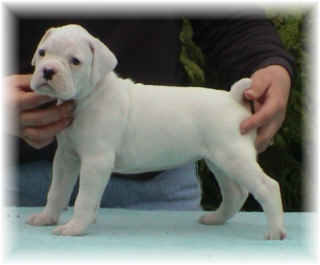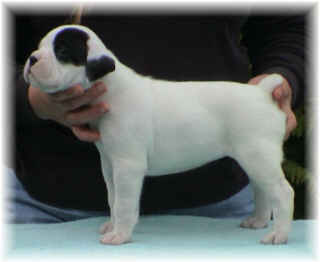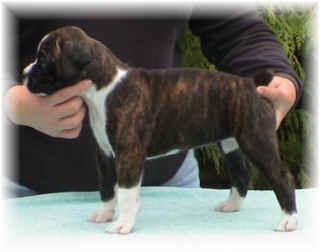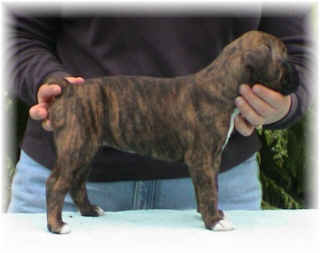 KC's girls at 4 weeks old

all have now gone to

their new homes.

congratulations an thanks.

Berri's puppies are all sold and have gone to their new homes. Thanks everyone.



















SOLD

Halter Class winner first time out at 4 months.

Prettyhead, clean neck, huge hip.

Unusual dun ROAN with lots of dun factor.

Gr granddaughter of AQHA Ch. Superior Western Pleasure horse, Barry Pine.

Now owned by Dunham Ranch, Temecula Calif

IA Poco Chica Pine:

"Chica"

bay (possible roan) filly, born July 7,

sire: Poco Bootjack x Poco Cherrio

dam: Stareena Pine x Barry Pine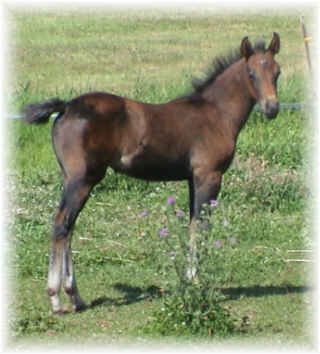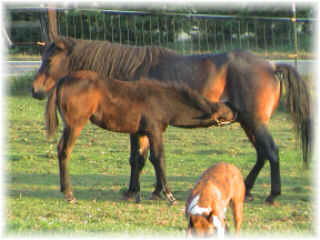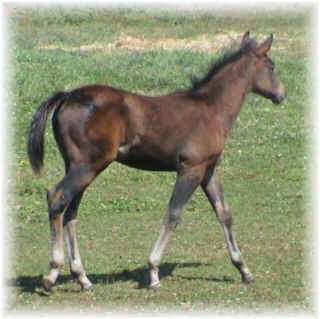 This filly is NOT for sale at this time. Due to the age of her dam she will be staying here as a future broodmare.

SOLD

Thanks to Seargeant Ranch Dinuba Calif.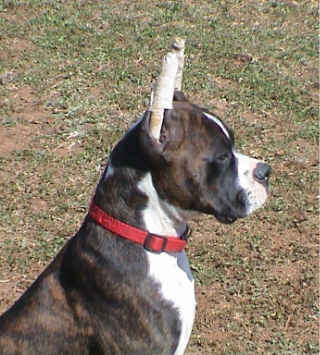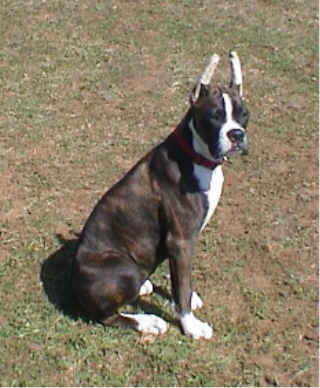 IA KC's Turbo Jammin Jinks

dark brindle female

4 months.

This girl has stayed home to keep her mom company.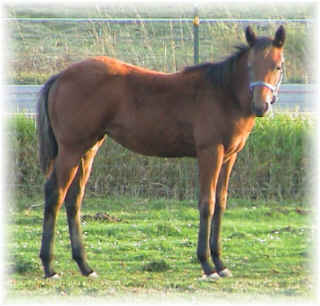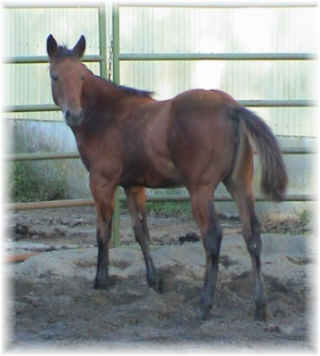 HR Fantasy Stripper:

"Fantasy"

bay filly, born 5/4

sire: IA Spades Leaping Ace x IA Poco Dun n Spades

dam: Randles Fantasy x Randle Scoot

SOLD

Thanks to Jessie Rushton,

Rigby Idaho

SOLD:

Thanks and good luck in the show ring.

"Painted Hills Ranch" Wheatland Calif.