This page contains information on horses that we have for sale.

We do sometimes list horses for our clients,

foals by our stallions or horses that we have bred and sold in the past.

Any horses listed here will be both sane and sound unless stated otherwise.

We do not put horses here that we do not have personal, firsthand knowledge of as to temperament and soundness.

If you would like more information on any of these horses please feel free to email or call.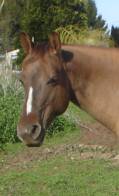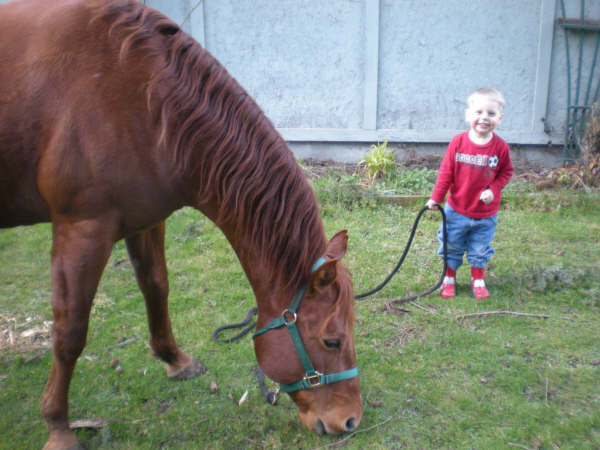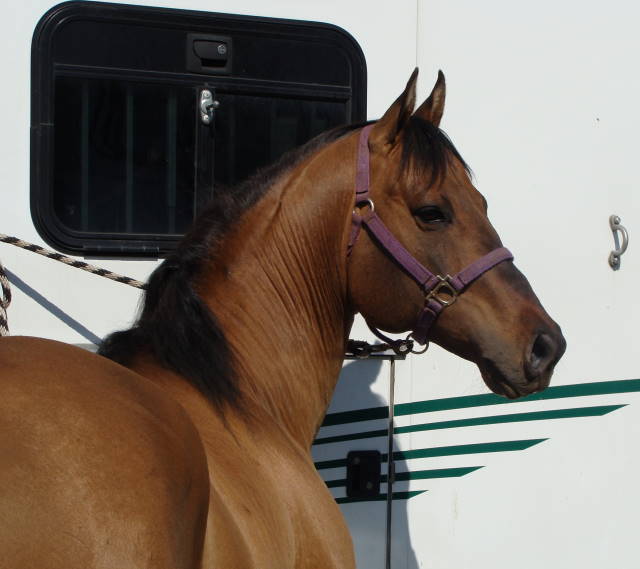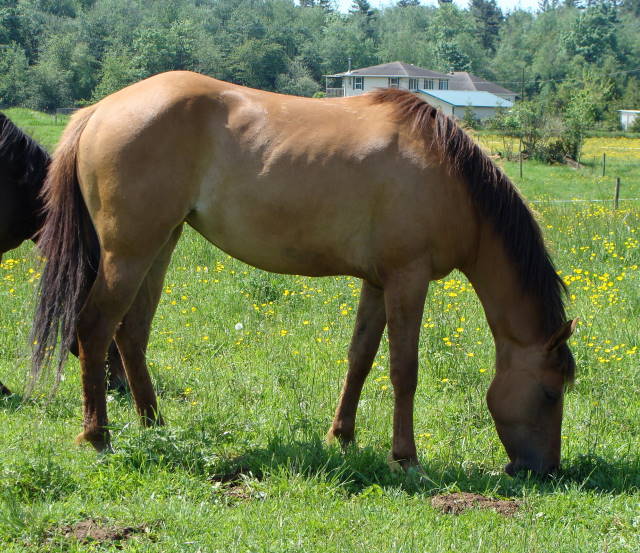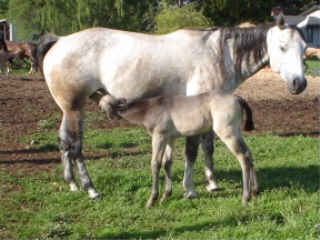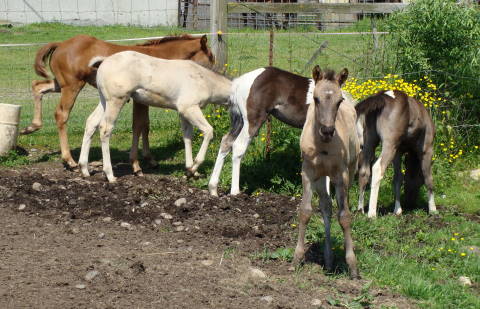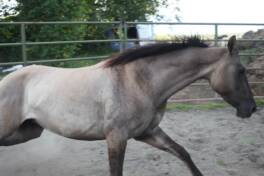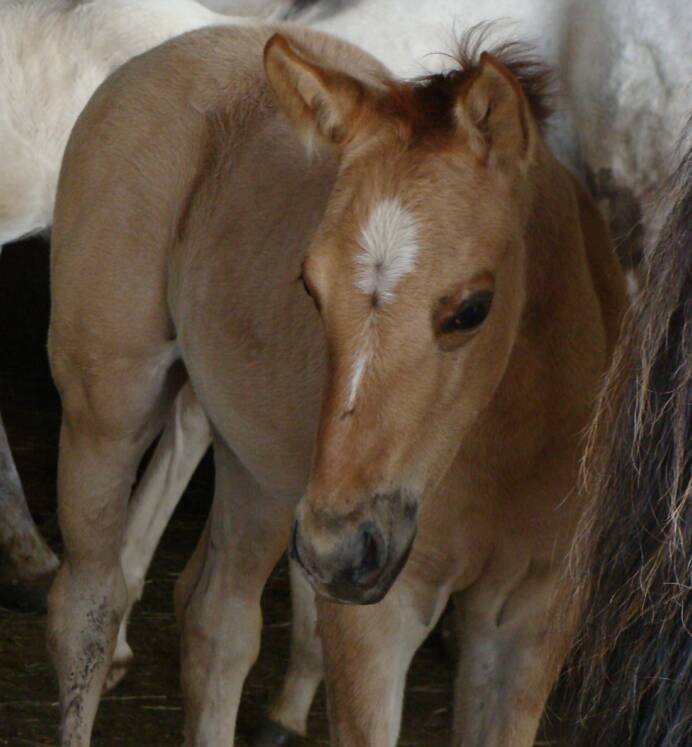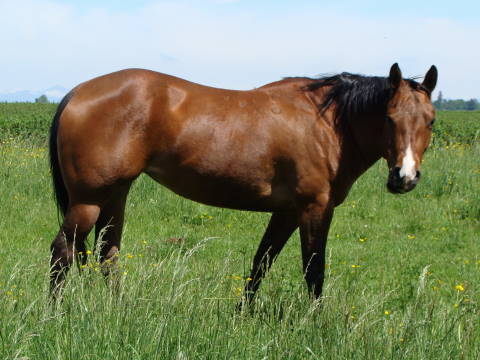 IA Deuces DoBee Wild: 9 yr  dun stallion

Foundation AQHA, 96% NFQHA

15.2 hds. Deuce is siring correct foals with

excellent temperaments. If you want versatility and color in your foals here is your sire. Pasture or handbreeds.

Easy to handle, clips, ties, easy to trim, trailers.

Has never sired a sorrel, chestnut or palomino foal.

He is from the last foal crop sired by Pauls Scoobydo Bee.

Dam is an own daughter of Poco Fact x Poco Bueno.

Deuce was started under saddle but due to my knee surgery and job schedule never shown. His sire had a Superior Dun Factor and ROM's in multiple events. With points in 3 registries.

Freckles Holy Remedy: 2001 red dun mare

AQHA, foundation Eligable

sire: Freckles Page Boy x Colonel Freckles

dam: Dellas Dun x Docs Holy Remedy x Docs Remedy

Excellent producing broodmare.  Color producer, put an athletic correct foal on the ground. No foaling or breeding issues. Bred for April 2012 to Poco Bootjack.

$1000/offer

Buckaroo Peppy Cat: 11yr old grey (2001)

AQHA foundation mare

sire: Buckaroo Bueno Chex x Tuf N Busy

dam: Samsan Peppy x Major Sam Peppy

Produces exceptional foals, well built and athltetic. Good minded, easy breeder, easy to handle. Sound.

Will sell with a 2012 breeding

$1000/offer

IA Poco Mariposa: 4yr old grulla, (2008)

AQHA foundation filly.

Poco Cherrio daughter

dam: Dunits Starlet x Dun It For Money x Hollywood Dun It

working bred top and bottom.

Has been started under saddle but will need a refresher.

We were planning to keep this filly but due to changes in our program she is reluctantly being offered for sale.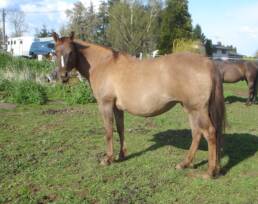 IA Diegos StrutN Windancer: 2008 silver bay overo

AMHR (pending) filly. Will mature at 32-33ub, Very stocky, pretty headed little filly. Loads of personality. Will make a nice performance or halter prospect.

$1200

sire: Easterbrooks San Diego x 

Rio Bella Farms Rogues Santana

dam: LTD's Strut N Easy x LTD's Magical Mime

This page was last updated: August 23, 2012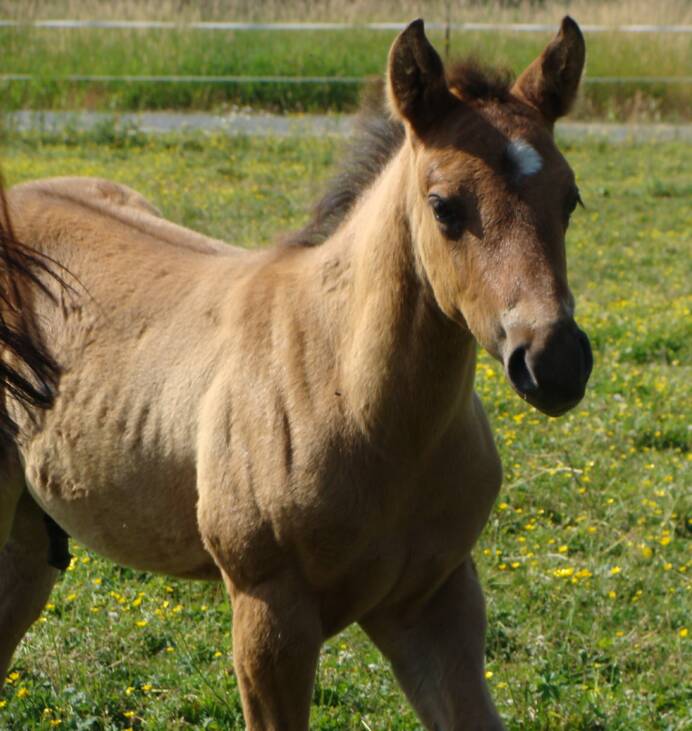 To see the 2012 foals that are expected go to the

2012 FOALS page (under construction)

we are also offering several of our high percentage foundation mares for sale/lease, see them on the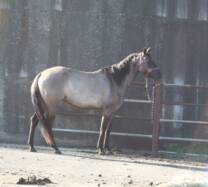 Others available, check foals page and our mares page.

SOLD Dancer is sold but we are expecting a full sibling to her in April.

I am currently in the process of updating the website, Please bear with me, too many things to do.

If you see a horse you are interested in just email and ask. It may be for sale as we are drastically cutting back.