Rocking V Kota: 1992-04 dun mare,

15.1 hds, 1100lbs

owned by: Rocking V QH, Lynden Wa

leased by: IRISH ACRES, Everson Wa

Tiger Taylor: 1978 dun stallion,

15hds, 1100 lbs

Arlington Wa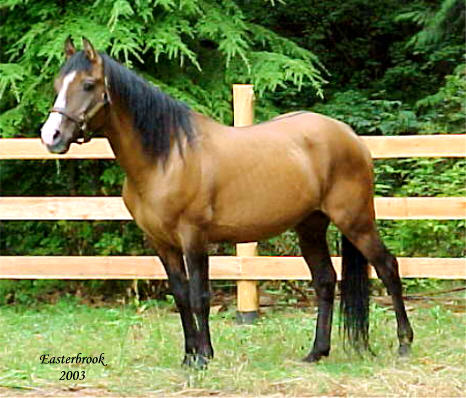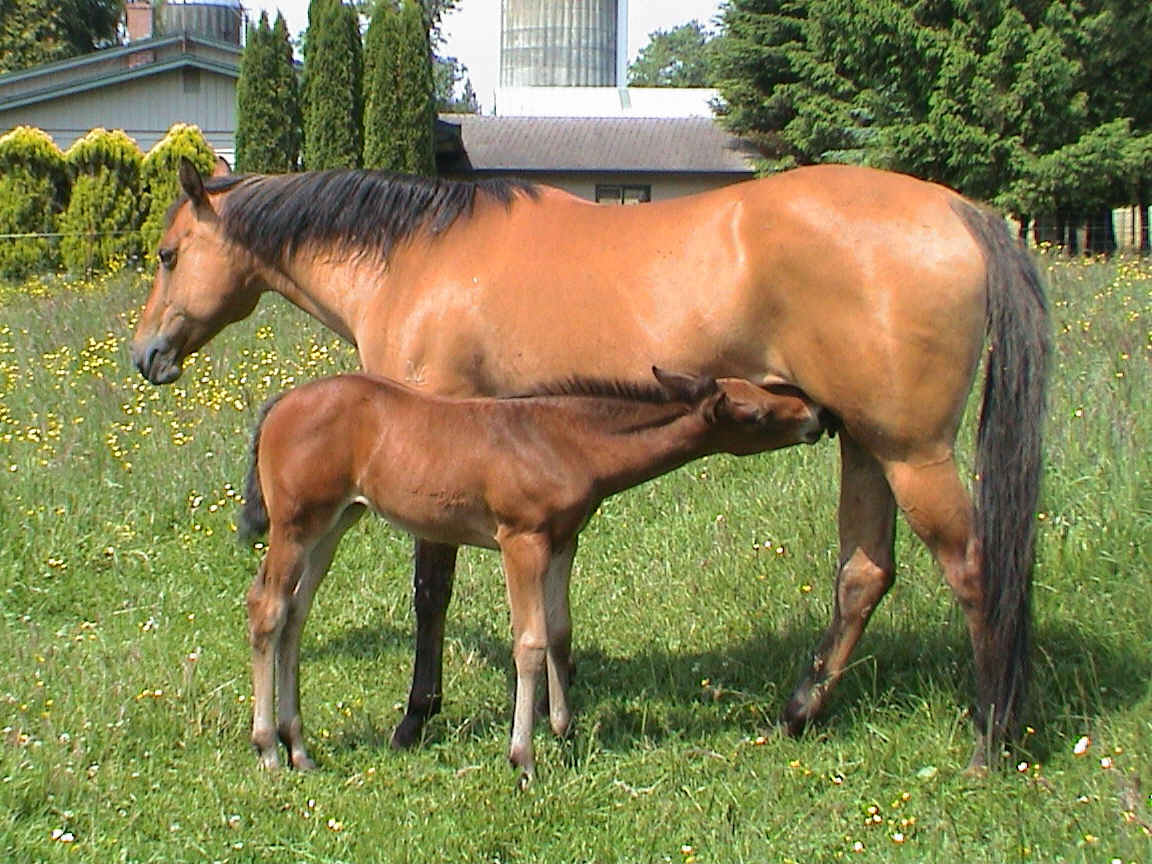 This page was last updated on: December 17, 2005
4/6/04

Dun colt,

IA Kotas Forest Tigr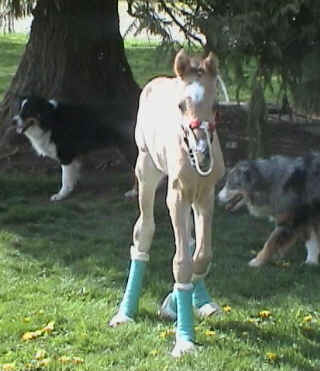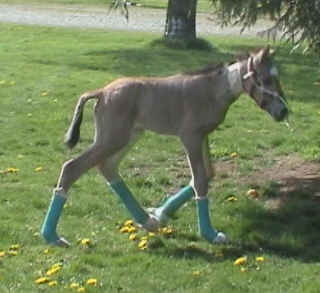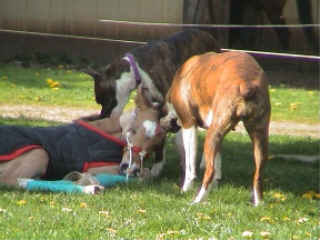 Due to unfortunate circumstances we lost Rocky so Forrest is being raised by the dogs, goats and everyone else on the place.

He never lacks for company or someone to wash his face (or the other end).

photos at 4 days,

still wearing his "Starwars" get up.