IRISH ACRES

Foundation Quarter Horses

& Australian Shepherds

Gene & Debra McGuire

Shawn & Lindsey McGuire

Everson Washington

email: Keranaho@att.net

Quality foundation horses for sale,

standing 3 foundation bred AQHA stallions,

1 double homozygous APHA

occasionally puppies available

IA Deuces DoBee Wild

2000 dun stallion, 15.1 hands, 1100 lbs and still growing.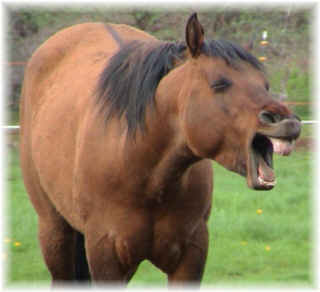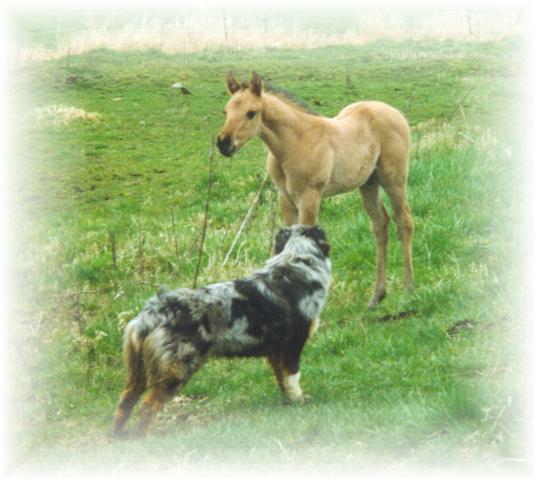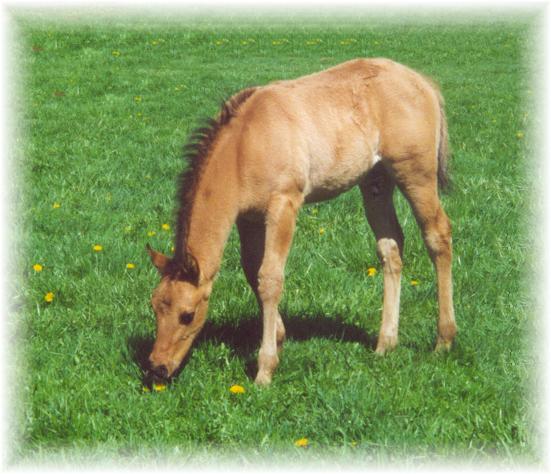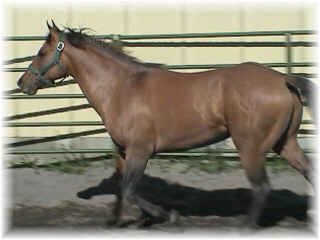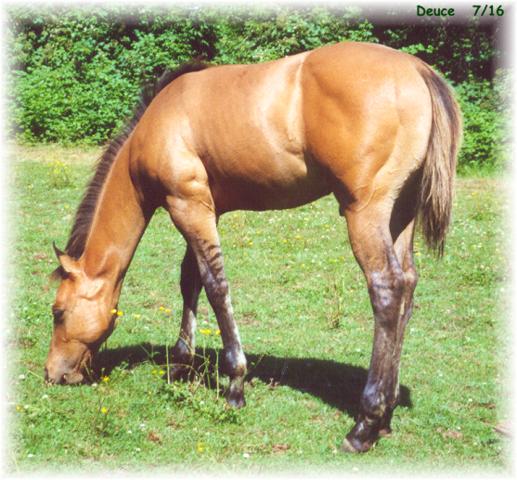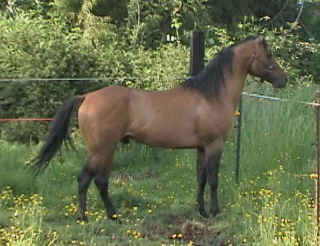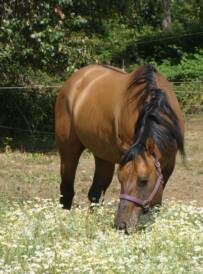 Born with that "look at me" attitude

updated on: 1/23/2012
14.2, 1000lbs

with multiple ROM's for IBHA & ABRA.

Superior Dun Factor ABRA

AQPA Plaque of Supreme Excellence,

sire of IBHA, ABRA champions and ROM earners.

15 hands, 1100 lbs.

True black granddaughter of Poco Bueno and gr granddaughter of Blackman Burdick

Deuce is extremely athletic, has been started under saddle. His foals are very nice. Pretty and athletic.

He is a solid 15.1 hands. Has a long stride, Everyday he looks more like DoBee with his sires pretty head and eye. Also his warped sense of humor.

One of the last three foals sired by DoBee.

Deuce is offered for sale. We are asking $6500. Will consider a lease or partnership on him or retain breedings to him.

2012 fee: $500LFG

we will ship semen at mare owners cost.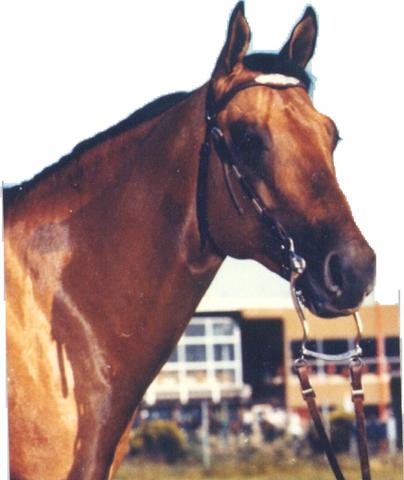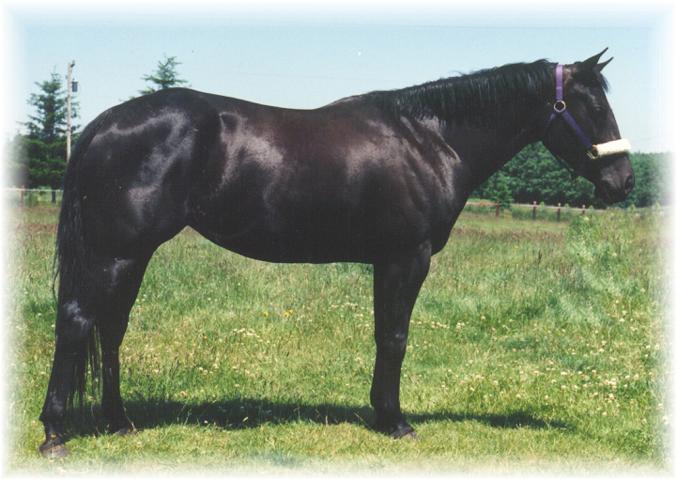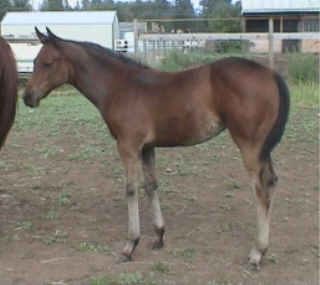 2004 bay filly out of

Dox Double Image, (sorrel)

photo at 2 months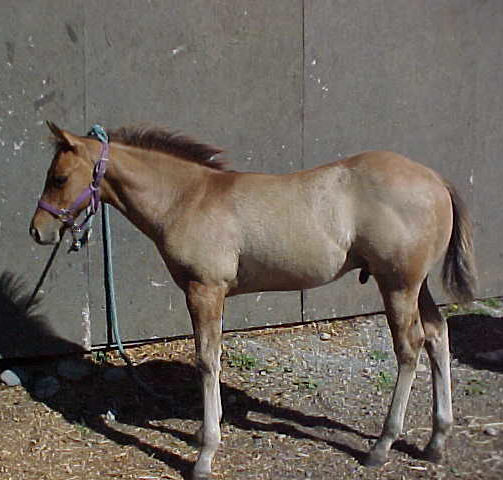 2004 dun colt out of

Coco Roanie Reed, (red dun)

photo at 2 months

Deuce is most likely EE, he has now sired  several foal crops

with NO red foals to date.

Dun,bay and grulla out of sorrel and chestnut mares.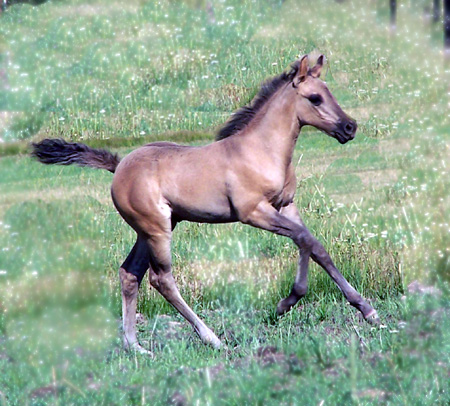 2005 grulla filly out of

Sophie Taylor (liver chestnut)

photo at 1 month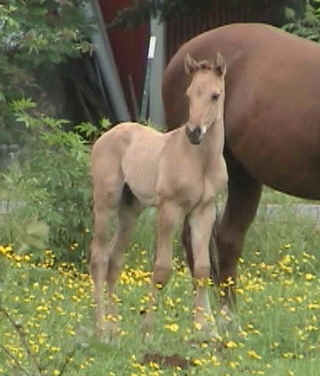 2005 dun colt out of

Red Hot Rey (sorrel)

photo at 5 days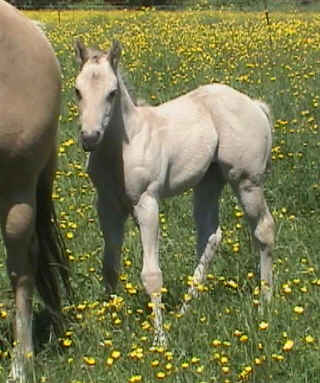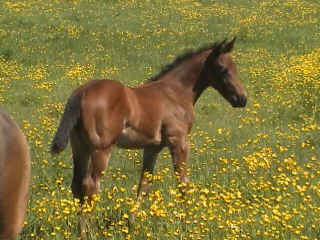 2005 bay colt out of

Buckstitched Merlin, (buckskin)

photo at 3 weeks

2005 buttermilk dun filly out of

Blondys Gold Lady, (palomino)

photo at 2 weeks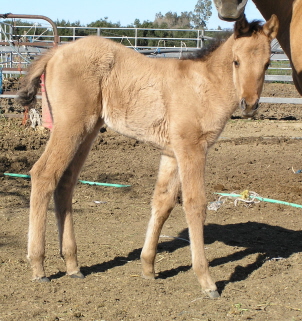 2006 dun filly out of

Chex Blackburn Jewel (red dun)

photo at one week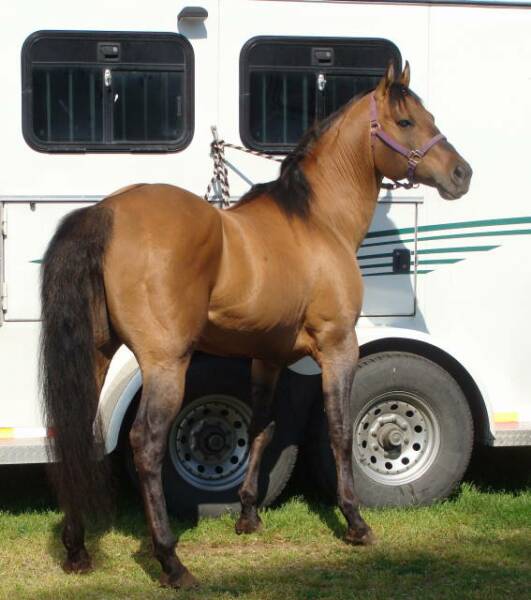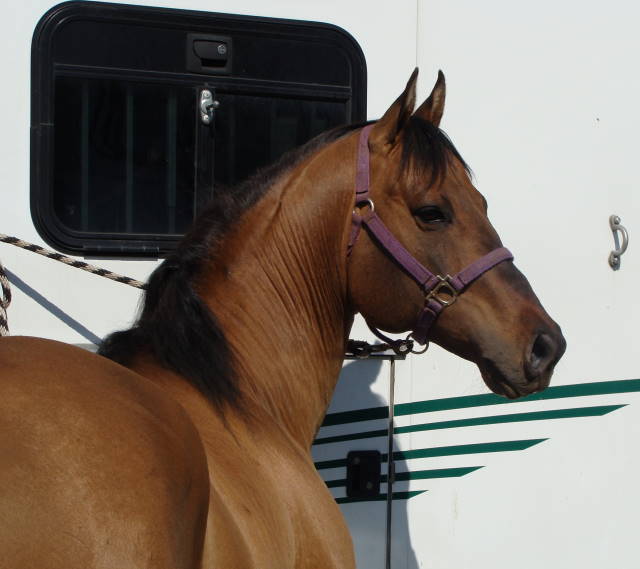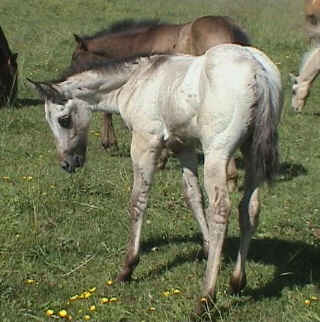 2006 silver grullo colt out of

Buckaroo Peppy Cat (grey)

photo at 2 weeks & 1yr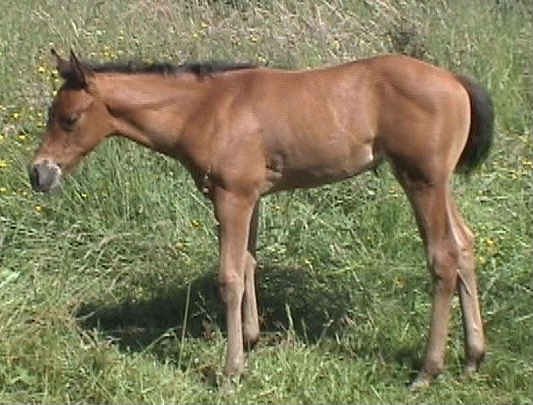 2006 dun filly out of

Leos Blonde Queen (pal)

photo at 2 weeks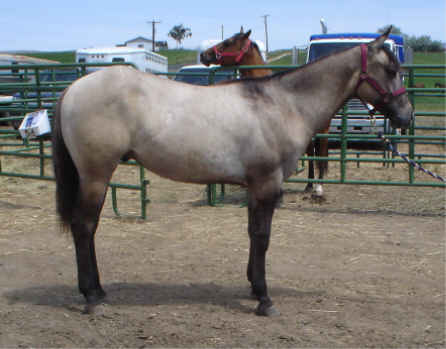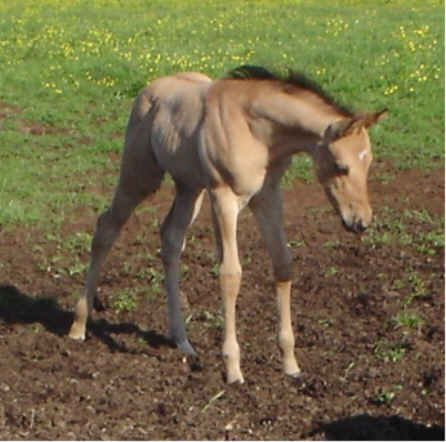 2007 dun filly out of

TDL Poco Valley Rose (pal)

photo at 1 week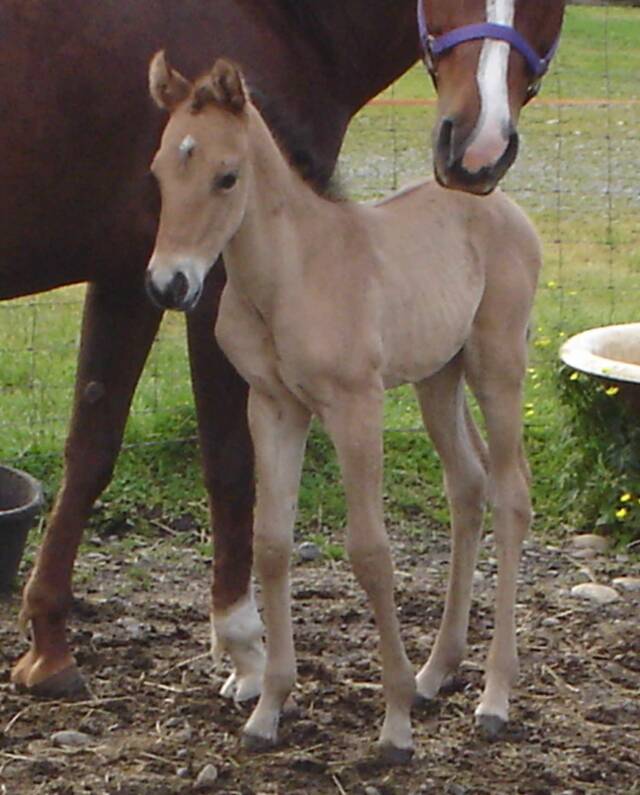 2007 dun filly out of

Taylors Ten High (liver chestnut)

photo at 3 days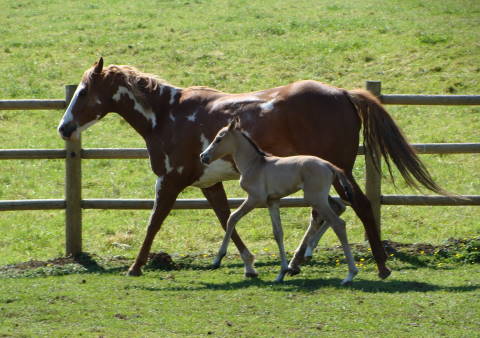 2008 dun filly out of

LP Glittering Lass (APHA)

hrs old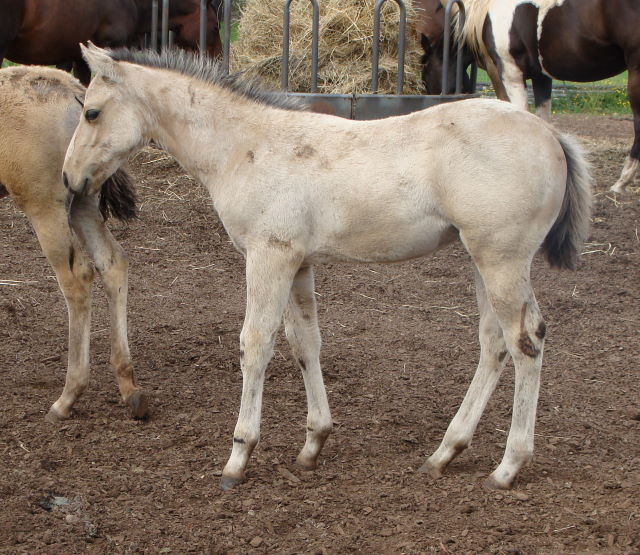 2008 buttermilk dun colt out of

LikeA Diamond Peppy (APHA)

photo at 2 months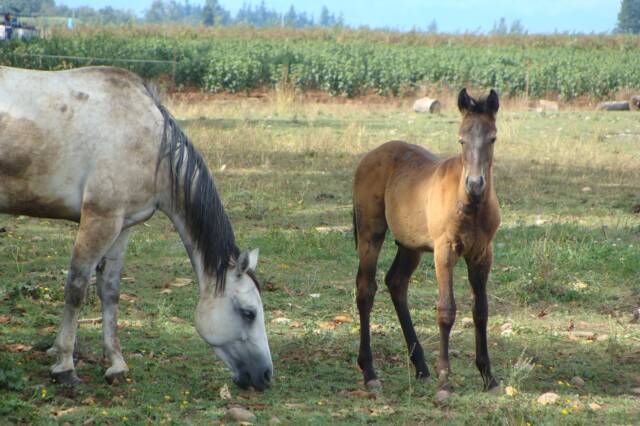 2008 gray colt out of

Buckaroo Peppy Cat (gray)

photo at 2 months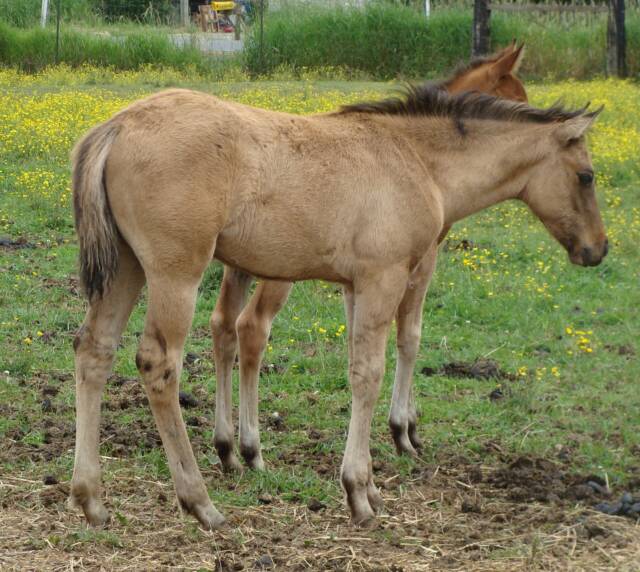 2009 dun filly out of

Dunnits Starlet (dun)

photo at 2 months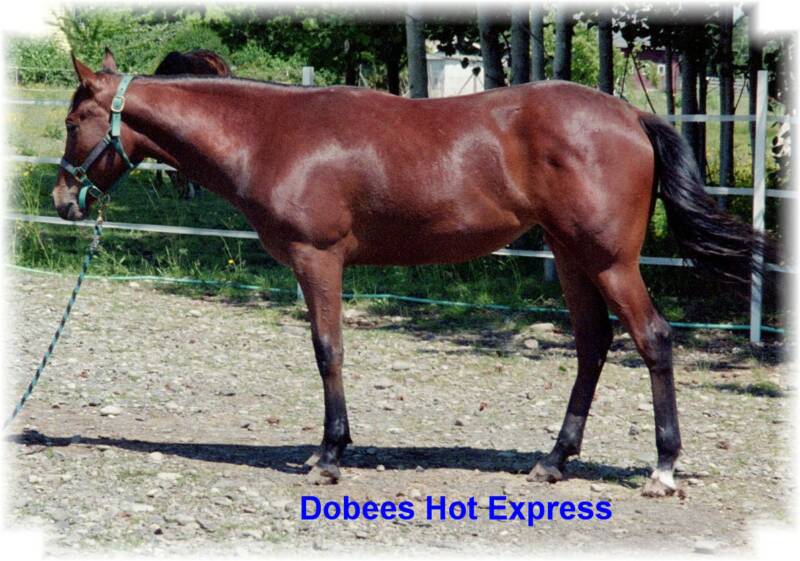 2003 bay filly out of

Red Hot Rey (chestnut)

photo at 1yr


2010 black tobiano filly out of Maggies Summer Girl (APHA)

6hrs old