IRISH ACRES

Miniature Horses

We've added some miniature horses and donkeys to our farm.

They are just for fun and  in my spare time I'm hoping to learn to drive.

Easterbrooks San Diego

May 2005 buckskin , very elegant , refined.  31 1/2 in,

AMHA, AMHR

sire:  Rio Bella  Farms Rogues Santana , cremello, 33.25 in

        x  Glenns Southern Rogue  palomino, 32.50 in

dam: Just Wee Gee Gee, silver dapple,  31.5 in

         x Del Teras Stopwatch black,  27 in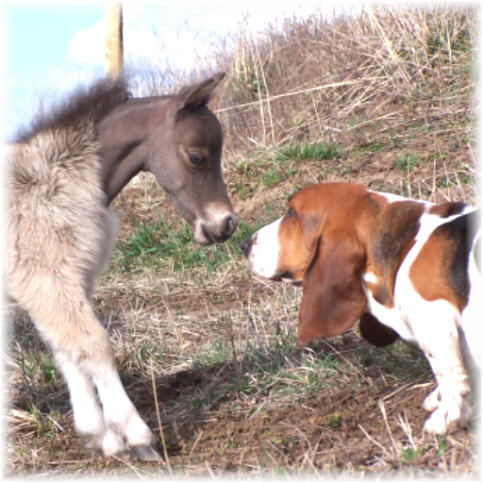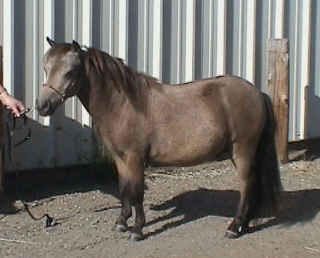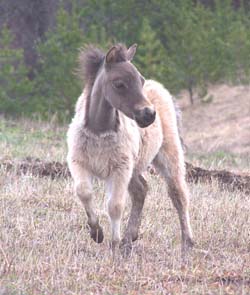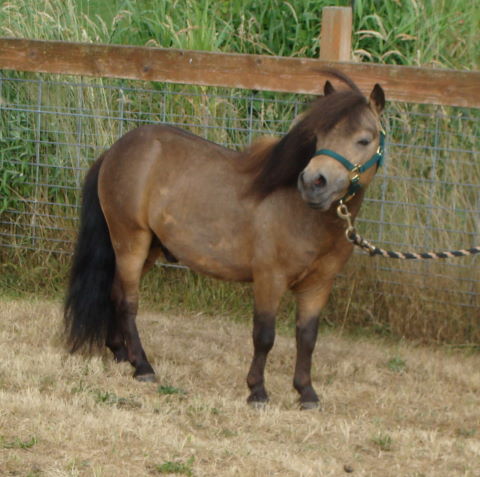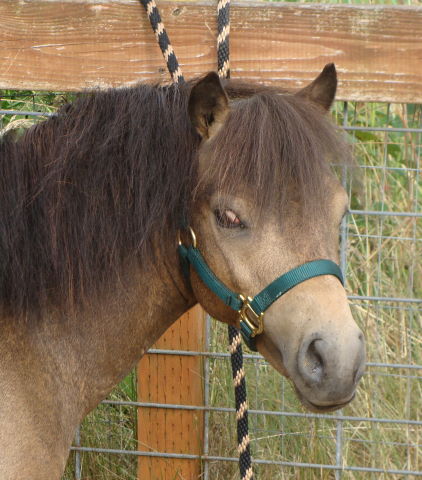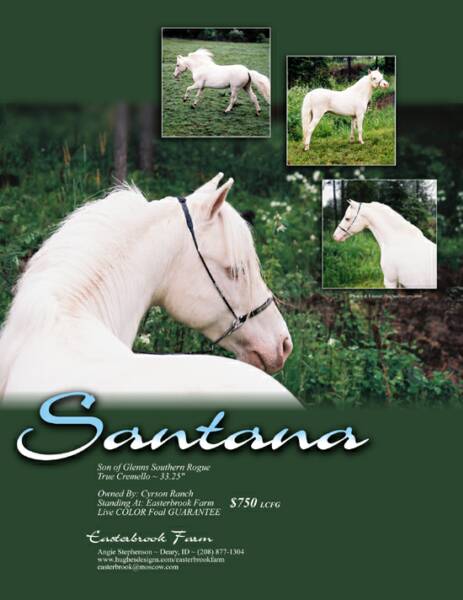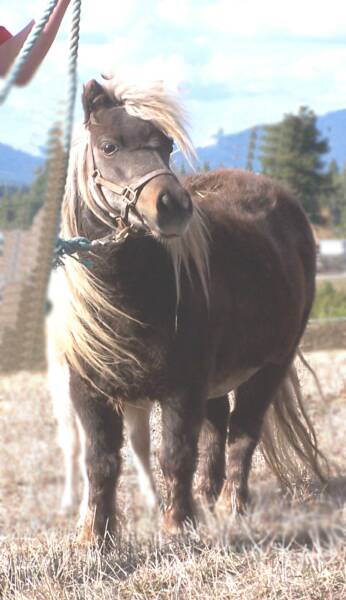 Diegos Dam:

Just Wee Gee Gee

Diegos sire:

Rio Bella Farms Rogues Santana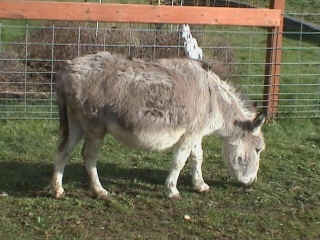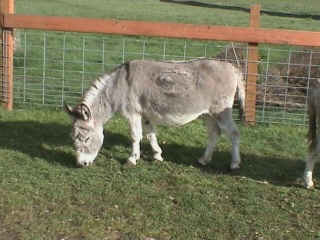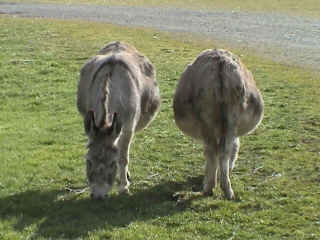 Diego 1yr,

Grand Champion

Miniature Stallion

August 2006 NWWFair.

LTD's  Strut N Easy 

May 2001 bay roan mare, (possibly sabino,

very elegant , refined.  36in

sire:  LTD's Magical Mime, black  tovero,  33in

         x  Shredder  31.25 in brown pinto 

dam: Samples Red  Cresent  Elvira, red roan, 37.75 in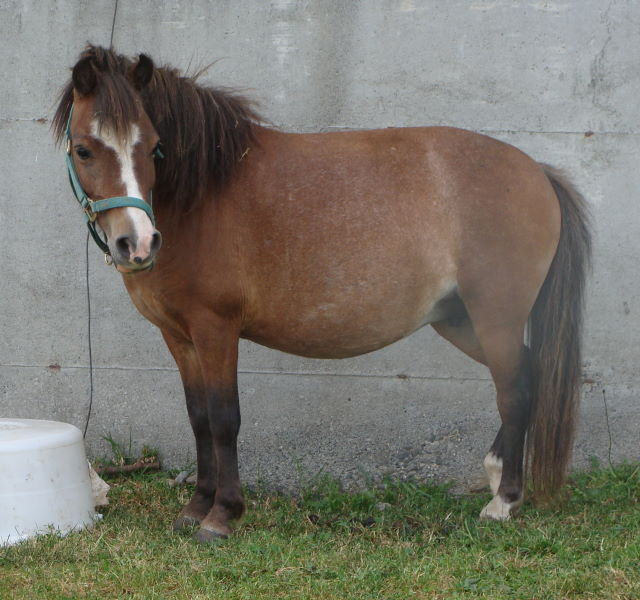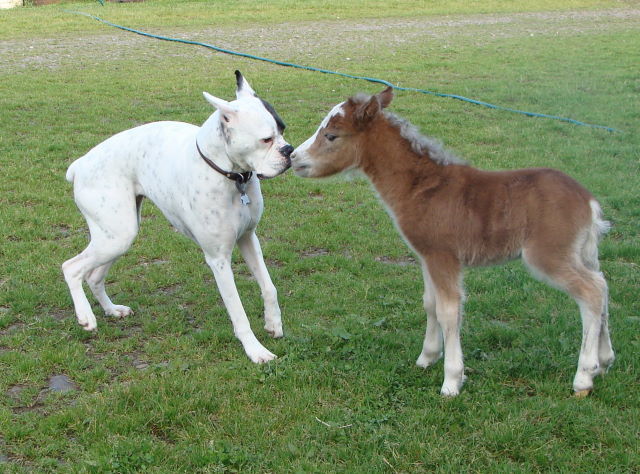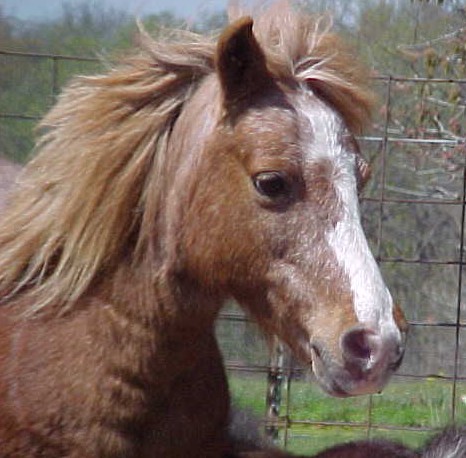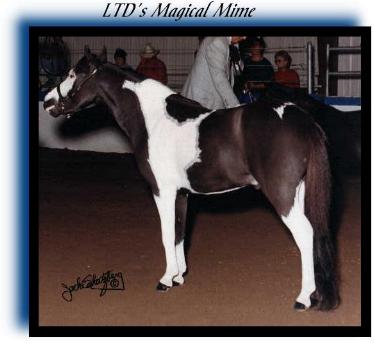 Struts dam:

Samples Red Cresent Elvira

Strut's sire: LTD's Magical Mime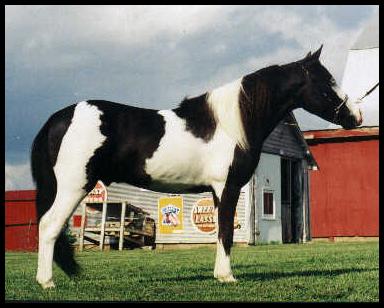 Just Sun Glory

May 2001 bay mare, 34 in

proven  producer, dam of several Ch.  

sire:  Just Samson x Just Jaycee

dam: Just Sundae x Just Brandy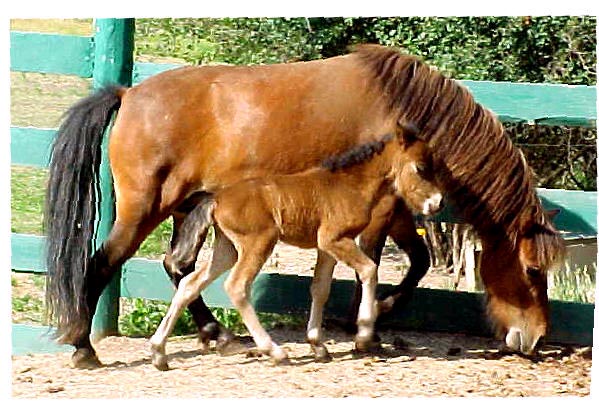 At this time we have 3 mares for Diegos "herd"

All are from proven show lines. 

We are looking forward to some awesome foals from these crosses.

This page was last updated: February 8, 2010
Dancer is Diego's first filly. Silver bay overo.

dam: Strut N Easy

Glory comes to us from Easterbrook Farms in Idaho

currently being bred to Diego for 2011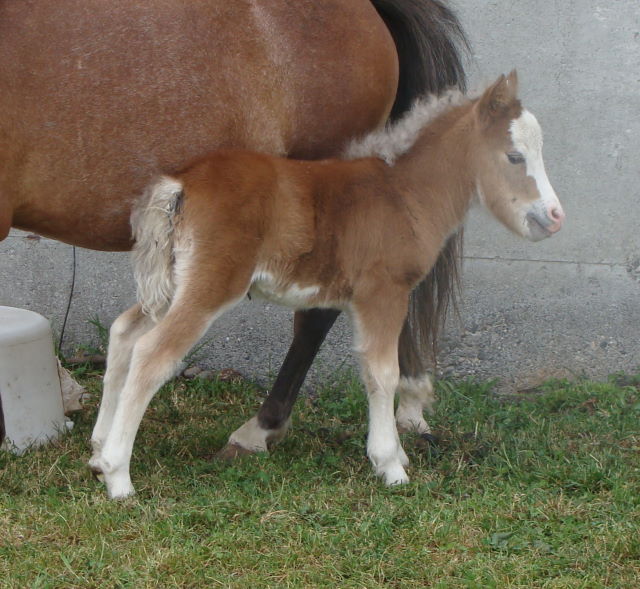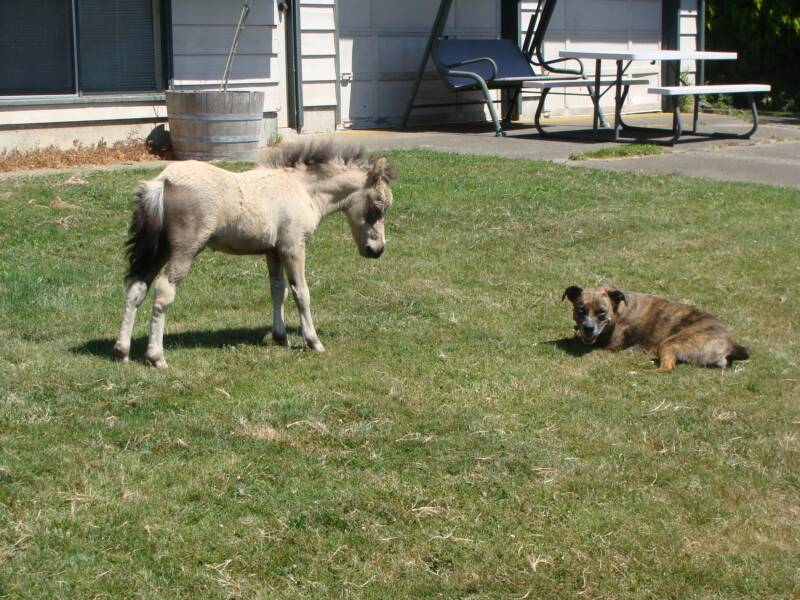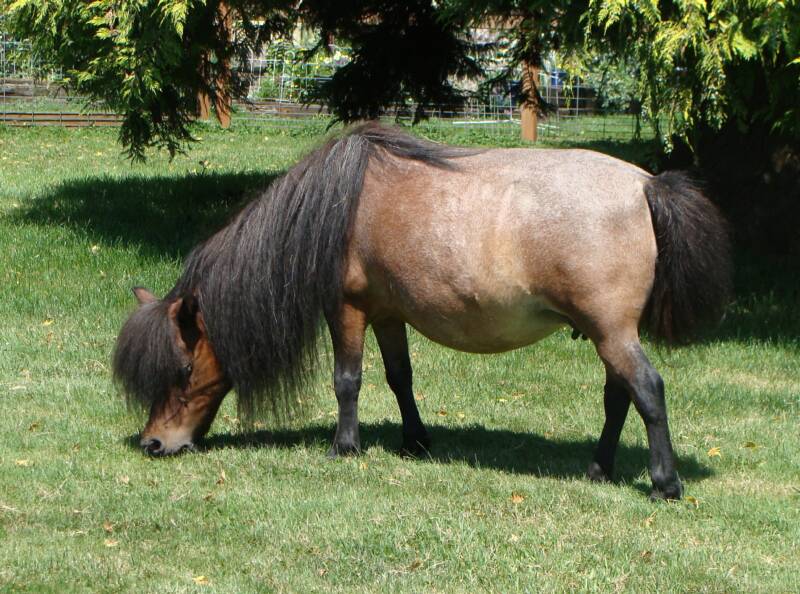 R Hossy N Das Dominique:

Aug 1991 bay roan mare, 30 in

Niquie is a special little mare and is on loan to us by Dena Flath. She is of old falabella & appaloosa breeding.

Niquies first foal for us by Diego is a flashy, correct little buckskin colt. He is sold and lives in Spokane.

He looks like he will mature at about 30-31 inches. Excellent bite and correct legs.

She will be bred back for a 2011 foal.